Construction Insurance
Obtaining cost effective construction insurance and risk management solutions can be challenging. In recognition of the unique and often complex requirements of construction projects, Aon established our dedicated Aon Construction division.
Comprehensive industry knowledge
Aon's Construction insurance practice is second to none in New Zealand - both in terms of experience and size. Our construction team is staffed by experienced specialists who understand how insurance relates to construction and your contractual requirements. Solely servicing the construction sector, we provide specialist insurance and risk management solutions for the unique issues faced by owners and principals, contractors, project managers, consultants, engineers and architects.
Aon designs products and services either on an annual or project specific construction insurance programme including;
Contract works insurance, construction plant insurance, marine insurance and associated loss of revenue coverage;

Public and products liability insurance, professional indemnity insurance and statutory liability insurance;

Specialist cover including pollution insurance, directors and officers liability, and surety bonds.
We have experience in international jurisdictions outside of New Zealand and how these specific requirements relate to you.
Leading innovation
Our substantial presence in the construction field, both locally and internationally has enabled Aon to lead product innovation. We have been instrumental in designing solutions where traditional insurance does not respond, including:
Project professional indemnity insurance solutions that provide "insured v. insured" protection, including liability protection in alliance or collaborative working agreements where a "no liability" regime exists;

Development of project risk profiles to assist in the understanding and "selling" of risk to insurance markets;

Policy wordings negotiated with insurers to reflect the construction sector's specific risks and requirements.
Registered Master Builders Association members
Aon are proud to work with the Registered Master Builders Association as their preferred insurance broker. We offer a comprehensive suite of insurance for RMBA members including liability cover, contract works, health insurance and cyber risk insurance.
Find out more.
Apprentice and Trade Business Insurance
Aon offers insurance that progresses with your career. As an apprentice, Tradestart is your insurance starter pack which includes cover for your tools and vehicle. To learn more about Tradestart, contact your Aon broker.

Once qualified, Aon offers a natural insurance progression to Tradepack – a trade business insurance package.

Transition from Tradestart to Tradepack is easy, all you need to do is contact your Aon broker. Learn more about Tradepack here.
Know the Drill
Know the Drill provides regular updates on everything the construction industry needs to know about insurance and construction risk - all in one place.
Subscribe to Know the Drill to receive updates straight to your inbox.
MATES in Construction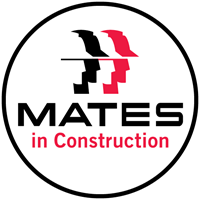 Aon is a proud partner of Mates in Construction, a non-profit helping to reduce the high level of suicide among New Zealand construction workers by supporting those in need through Case Management and a 24/7 helpline.

For more information on the work MATES is doing in our construction community, visit their website www.mates.net.nz. If you or a mate needs help you can call MATES on their helpline 0800 111 315.