2023 Aon Maadi Regatta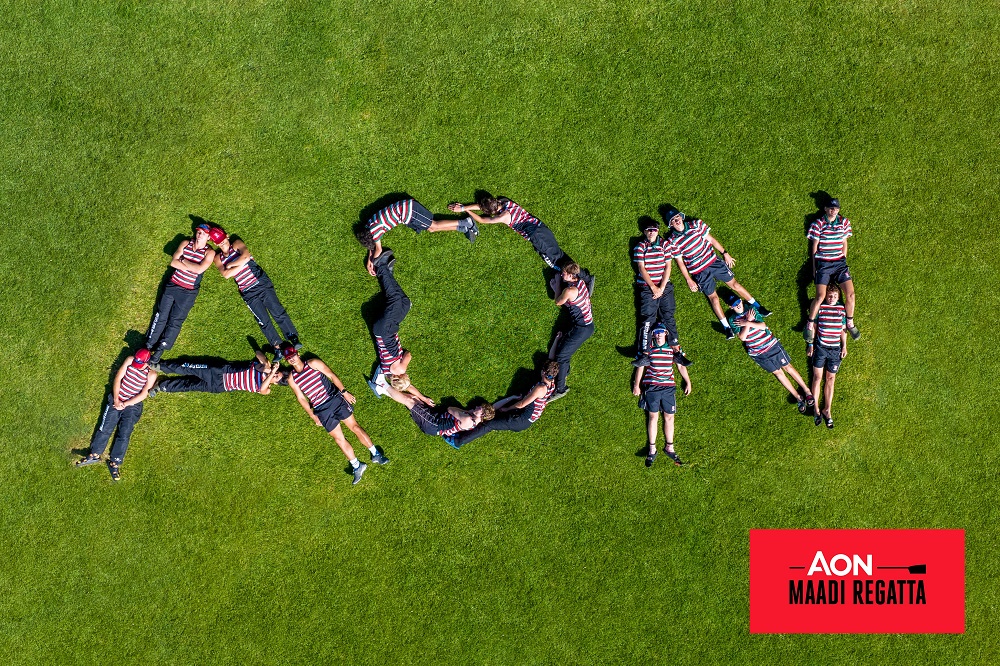 The 2023 Aon Maadi Regatta was this year held on the glorious Lake Karapiro over the week of March 27 – April 01.An incredible 2267 competitors from 49 schools across Aotearoa competed across 52 different events (430 races total).

This year's regatta was a return to 'normal' following crowd restrictions in previous years due to covid, the full crowd creating a buzzing lakeside atmosphere.

After a beautiful start to the week, the skies opened, and Saturday's finalists and spectators got treated to incredibly wet conditions. This certainly did not dampen spirits and the racing remained just as exciting as it had all week. 

It was a battle between South Island rivals for the girls under 18 coxed eight. Rowing powerhouse Rangi Ruru Girls' School from Christchurch continued their 2023 season dominance, taking both gold and silver. St Margarets crossed the finish line in third place taking bronze.

Following this race Rangi Ruru Girls' School were presented with the Star Trophy for best overall school of the regatta.

The Maadi Cup was on the line in the boys under 18 coxed eight and, for the first time since 1991 was won by St Bedes College from Christchuch, who beat second place Hamilton Boys' High School by a mere 0.06 seconds. Westlake Boys High School from Auckland took third place.
 
A full list of race results can be found here.

Click the image below to view the Aon Maadi Regatta 2023 Highlights

View | Event Photos here.
2023 Laszlo Legacy
As an extension of Aon's support for the rowing community, we partnered with Laszlo Boats to provide two brand-new, world-class Laszlo Single Skiff boats to the female and male winners of the Under 17 Single Scull. This year's winners were Jameson McConnochie from Tauranga Boys College and Tegan O'Dwyer from Cambridge High School. Congratulations to both the winners and their schools.

"We chose the U17 races simply for the fact that any school in New Zealand could win that and it is exciting to have now had seven different schools take home a brand-new skiff. We love seeing the Aon Maadi Cup skiffs in action on the water in the under 18 events each year and look forward to one of the Aon Maadi Cup legacy schools getting the win in the years to come". Aon's Deputy Managing Director, Russell Bailey.
Aon Emerging School Scholarship
Launched at this year's Maadi Regatta, The Aon Emerging School Scholarship aims to make rowing accessible, regardless of resource and funding. The scholarship helps a school that has a rowing program in its infancy – it could be in its first season or a school that has struggled to get the numbers simply because of its size and location. This scholarship will be awarded later this year in December.

About Aon + Rowing New Zealand
Aon has been the proud Major Partner of Rowing New Zealand and the Aon Maadi Regatta for 18 years, which is the longest sponsorship for a major school sporting event in New Zealand. This partnership encourages the next generation of talent for future New Zealand representatives and helps foster the growth of young New Zealanders into great people.

At Aon, we are passionate supporters of young New Zealanders, and we strive to help them achieve their potential in the sport of their choosing. Find out more about Aon's sponsorship of Rowing New Zealand and the Aon Maadi Regatta here.